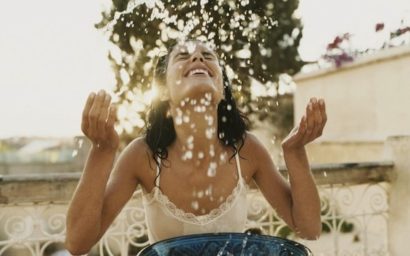 The Seasonal Refresh
The temperature is rising…which means it's nearing time time for shorter sleeves, shorts and sandals. Not feeling beauty-ready to be making this transition yet? Lucky we are here to help. You see, the key is to start early, so by the time summer really rolls around, you won't be scrambling last minute to slough off dead winter skin and slap on some polish on your toes. Our new Spring Clean package is designed to help you on your way to beautiful, summer-sweet skin before you know it.
The package is comprised of a trio of treatments designed to renew and refresh. Much like the season itself, the head-to-toe session will leave you waving goodbye to dry, flaky winter skin and hello to a radiant, clean beauty slate.
To begin, the treatment starts with a 30 minute REN Grapefruit skin polish and full body cocoa butter drench. The full body exfoliation with neroli from Tunisian orange blossom, cold-pressed grapefruit oil and raw sugar will help buff away and transform worn winter skin into something soft, supple and ready to show off. Your newly fresh skin is then drenched in a raw cocoa butter melt to deeply moisturise and condition your skin back to its former pre-winter glory. The luxurious body session is followed by a 30min REN 'What's Not To Love' express facial. Free from parabens and synthetics, this clean, bespoke facial uses cutting edge bio-actives to renew your skins glow and leave it feeling fresher and younger for longer. To finish off, your feet are whipped into sandal-shape with a crisp 15min file and paint in your choice of our fresh seasonal colours.
Call us to book in your treatment today.
Spring Clean, 75 minutes, $16