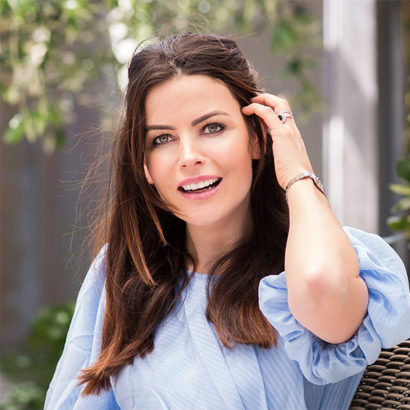 Emma Lewisham's Guide to Clear and Glowing Skin
With an abundance of beauty advice online it is hard to know which skincare journey to endeavour on. Enter Emma Lewisham, mother, beauty guru and absolute skin goal goddess. We caught up (via email, from the comfort of my makeshift home office #stayhome) to get the gospel on achieving a flawless glow.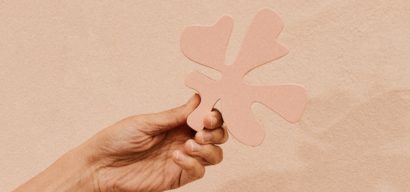 A Plant Based Diet: I changed to a plant based diet 9 months ago for the health benefits I'd been told about (it's also a lot better for the environment) and I've never felt as good and my skin never been more glowing. My diet is full of fruits, vegetables, legumes, nuts, and seeds, and low in animal products. Fruits and vegetables house a range of vitamins such as A, C, E, and K. They also provide us with antioxidants and phytochemicals or plant nutrients like resveratrol, anthocyanin, and lycopene, to name a few, that have been shown to be beneficial for skin health, and collagen production. Beauty is an inside job!
A Whole Thing: I really believe in exercise, sweating and getting the blood pumping, eight hours of sleep, not only whole food rich in nutrients and little additives, but non-toxic, clean skincare. It's a whole thing!
Clean Your Beauty Routine: There is the most incredible feeling that comes from only using clean products in your beauty routine. It's a powerful sense of wellbeing. The lower the toxic load you're carrying, the better you feel and the better you look. Use the EWG skin deep cosmetic database to help you understand what's in your products and clean your beauty routine.
Sun protection 365 days of the year: It's the single most important anti-ageing step. You want to do everything you can to prevent that sun damage occurring because it's the number one cause of ageing. Use a broad-spectrum sunblock (like Emma Lewisham skinshield daily face SPF30) and wear it 365 days of the year. Many skincare experts prefer physical sunscreens over chemical as when you wear a chemical block you're preventing burning, but you're still absorbing the sun's rays, which causes free radical damage, therefore still ages the skin.
Emma Lewisham skin care available online and in-store now.