Spring Spa and Sanctuary
Spring Spa expands into wellness tourism.
A short boat ride from Sanur, on the shores of Nusa Lembongan, Spring Spa and Sanctuary is set to open early next year.
Amongst this idyllic, seaside village is a stark landscape dotted with poignant pink bougainvillea boasting azure blue sea views toward Mt Agung.
Smell the sea, and touch the sky. Spring Spa and Sanctuary, barefoot luxury at its best.
The property includes:
Feel welcomed by our expansive reception lobby, complete with eight treatment pods, hair salon, refreshment bar and relaxation deck , overlooking the aqua blue waters of the bay.
X8 private ocean view treatment huts, spatially placed upon a hillside capturing breath-taking views of Nusa Lembongan. Internationally designed, they include private bathrooms, spacious areas and balconies.
X2 exclusive huts, available as private accommodation.
Perched at the highest point of Spring Spa and Sanctuary, the balconies and gorgeous infinity pool offer the ultimate views of Jungut Batu Bay. Open air bathrooms and plush interiors embrace the comforts of luxury tropical living.
Private buggy service is available for Spring Spa and Sanctuary guests to be transported around the property.
Natural resources of local stone, local plants and recycled Teak, have been used throughout to keep in line with our environmentally conscious approach
Spring Spa and Sanctuary neighbours some of the best eateries on the island and is an easy walk to idyllic beaches, or even (SUP) stand up paddle boarding right out front if you prefer.
"COVID19 has brought wellbeing to the forefront with travellers looking to include health and wellness into their holidays. It seemed a natural progression for us to enter this market and the Lembongan property seemed to be the perfect location for the launch of our first barefoot luxury sanctuaries. This is wellness combined with luxury, ancient healing techniques blended with island botanicals, in the most spectacular setting one can imagine."

- Ina Bajaj, CEO and Founder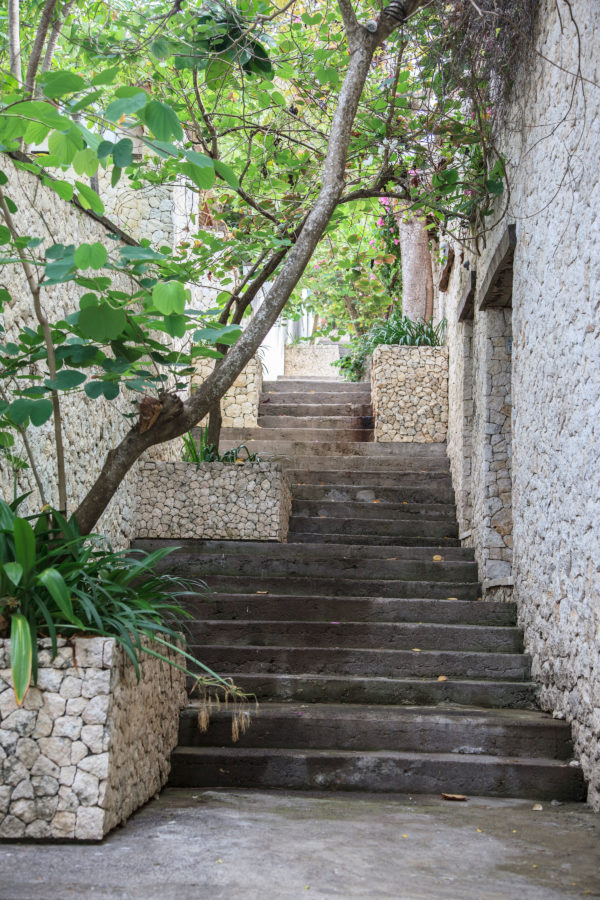 Spring Spa and Sanctuary set over 2000 sqm of manicured gardens, with an over the water yoga and meditation deck, will set new heights to the island that has suffered at the lack of tourism due to COVID19.
With the scent of the sea, retreat for recovery at Spring Spa and Sanctuary opening 2021.
To enquire about our boutique accommodation please contact: Andy Grant, [email protected]