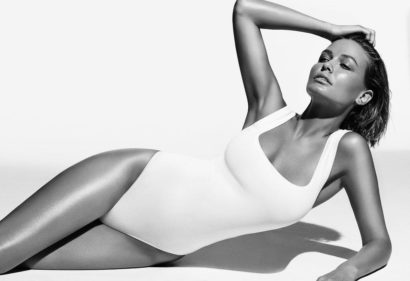 All About That Base
We caught up with the Aussie-raised model, entrepreneur and Mother to talk about her new self-tanning line, The Base by Lara Bingle. Her product promotes enhancing the modern woman's inner beauty with a collection of ultimate bronzing and tanning products to achieve a healthy, safe glow.
What inspired you to launch your tanning line THE BASE?
The idea of The Base started over two years ago. The thought of developing a product, designing a range, building a website, learning every detail of how an online shop works, creating campaigns and overseeing a team of people to help my vision come to life, seemed SO overwhelming. But I believe in taking educated risks, working hard, and dreaming big, and that was the solid base i needed to begin.
What makes THE BASE stand out from other tanning products in the market?
Focusing on quality, The Base collection was to develop products that transform your look and enhance your natural glow from head to toe. It's not about changing what products you may love and use now, it was about creating products that would complement and enhance your tan, that are instant, affordable and easy to use.
All of the products are Australian owned and made and only tested on me! I also am very passionate about starting The Base as an online store only. I believe this allows me to connect personally and directly with my customers/community which is the most important thing for me in building the brand The Base.
Are there unique qualities or ingredients in your products?
It's sun safe, each product compliments one another and it will enhance your inner beauty.
You're a natural beauty with such a busy lifestyle, how do you maintain such glowing, radiant skin?
I can honestly say I have never taken much skin care advice from anyone, except from the women in my family, who swear by such old fashioned tips, such as swimming in the salty sea and drinking water.
What is one beauty product you can't live without?
The Base LB Cream in Caramel.
Spring and East Day Spa are the first in New Zealand to stock The Base, Lara Bingle's exclusive product that tans, illuminates and moisturises.
The Base product line includes Lara's favourite the LB Cream –Caramel, plus her full range of instant and gradual tanning products.