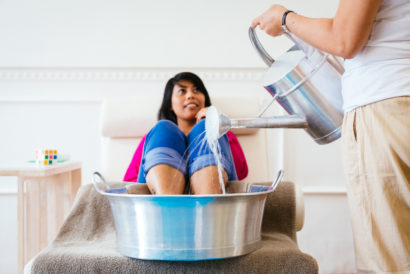 Replace Jet Lag with Wellness on Your Next Trip
When travelling, taking care of your wellbeing is more important than ever. Especially after an arduous international flight, your body and mind is left feeling dull and drained. This is no way to embark on your fabulous holiday or to begin an important business trip!
One of the best things you can do to start your trip off on the right foot is to find the perfect spa at your next destination and book a soothing hot stone massage or revitalising facial. It will help you relax, soothe aching muscles, revitalise tired skin and ensure your next journey is nothing less than amazing.
At Spring Spa, we know how important that right frame of mind is in order to enjoy your trip. With locations throughout the some of the world's most relaxing tourist destinations – including mystical Bali and the pristine beaches and charming towns of New Zealand – we treat travellers from all over the world, along with our locale clientele.
In a recent article by Expedia, 'Recover from Jet Lag at These Spas', the travel experts recommended the newest Spring Seminyak Village rooftop spot to get your Bali trip off to a blissful start. Our idyllic spa features beverage and blow dry bars, as well as a DJ playing soothing sounds for Spring's spa goers. You'll be treated to stunning ocean views, cool sea breezes and a unique spa design with free-flow indoor and outdoor areas, landscaped gardens and water features.
For an ideal treatment to calm your mind and invigorate your body after a long overseas flight, reflexology is one of our favourite quick fixes. A 30- or 60-minute treatments will help you rebalance, boost circulation and reduce stress – just what you need to enjoy your trip to enchanting Bali.
We also have a tailored treatment package that any traveller will adore. Our Jet Lag Remedy starts with a Spring Soak foot treatment to revive tired feet and ankles, followed by an acupressure facial massage, an eye treatment to help combat parched post-flight skin, and a luxurious 45-minute foot and leg massage.
At Spring Spa, we are committed to the highest standards of excellence. Make us your first stop on your next trip to Bali to banish jet lag in the best possible way with a fabulous spa treatment.
As Expedia says, 'You can simultaneously relax and get the party holiday started at the on-site bar, complete with DJs laying down soothing tracks.'