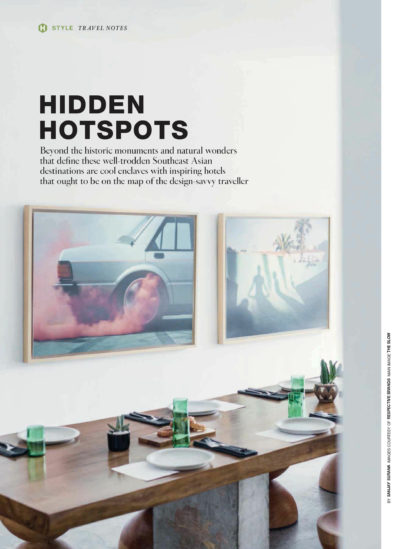 Singapore Tatler Homes - Hidden Hotspots
Canggu, Indonesia
It might be only 20 minutes north of Bali's teeming, see-and-be-seen Seminyak, but Canggu seems light years away in terms of ambience. The small village between Seminyak and Tanah Lot has quietly emerged in the past few decades—first as a magnet for surfers drawn by the consistent break, and more recently with expats who have moved to escape the throngs and mayhem further south while enjoying the bars, cafes, restaurants and shops that have emerged to sate the burgeoning influx.
Unwind: Spring Spa
This wellness centre offers yoga and beauty treatments in a soothing space—its interior features a ceiling composed of bamboo stalks, as well as locally made custom furniture that give it a sense of place.