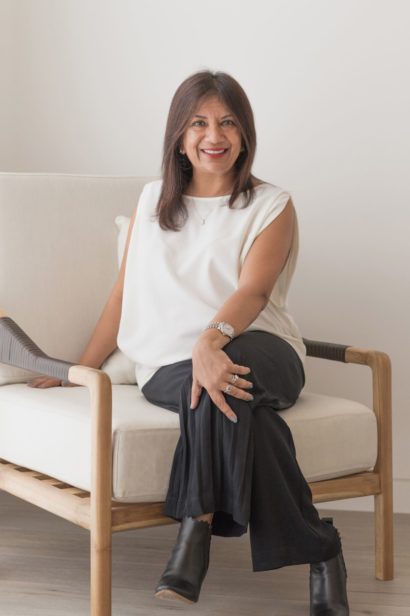 INTERNATIONAL WOMAN'S DAY
In celebration of International Woman's Day we sat down with our leading lady Ina Bajaj for a quickfire Q&A.
1. What is your biggest achievement to date?
To build a multi-million dollar company in two countries, with over 250 staff. East Day Spa and Spring have been a labour of love and after 17 years my passion and energy has not abated one bit.
2. Which of the woman in your life are most inspiring to you?
I know it's a bit of a cliché but it would have to be my mum. My mum is the most selfless and kindest person in the world who taught us to treat everyone with respect and dignity. My parents sacrificed living in the country they were born in and loved, Kenya, to move to NZ in order to provide a better life and education for my brother and I. The change to her life was huge, she never complained but just continued doing what she did best, being the greatest mum and rock of our family. My mum has dementia and does not deserve the indignity of this disease, but even in the late stages of dementia she still thinks of others and feels bad that she can't look after us. She is an angel and if I can become half of her, that will be a huge achievement.
3. Who is your ultimate female icon?
Jane Goodall and her life long commitment to the protection of the great apes. As an avid animal lover, I wish to one day leave a positive mark with my four legged families.
4. What was your biggest struggle starting your own business?
My biggest struggle was after a budget blow out on build, to open a business with no marketing dollars. This was in 2002 at East Day Spa Wellington, where we had to solely rely on word of mouth – no social media in those days!
5. What advice would you give your 20 year old self?
When your 20 you want to look 30, when your 40 you want to look 20. Relish every decade and don't be in a rush to grow up.

- CEO & Founder Ina Bajaj