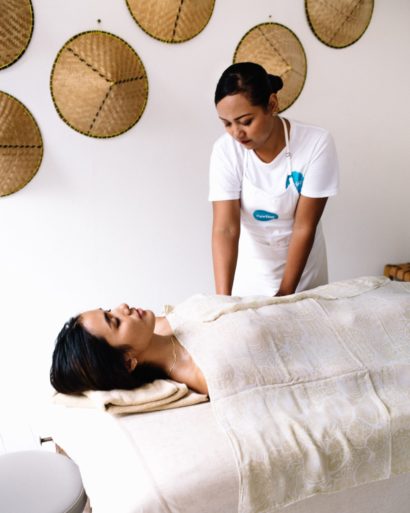 Tatler Tries: Spring Spa Canggu's Signature Yoga Facial
A wellness retreat to Bali (a.k.a the 'Island of the Gods'), is never complete without indulging in the Indonesian island's health-focused cuisine, partaking in an invigorating yoga class at sunrise, and of course, pampering yourself with an authentic Balinese massage.
While I'm more than happy to revel in Canggu's up-and-coming dining scene and spend my days in the spa, yoga isn't for everyone—especially for couch potatoes like me. That's why Spring Spa's repertoire of treatments, some which incorporate yoga techniques to soothe both mind and body, were particularly tempting.
What stood out was the Spring Signature Yoga Facial, a new treatment developed by founder Ina Bajaj and her team of spa specialists. I've heard of face yoga—anti-ageing facial exercises that have been the rage in the past two years (even Meghan Markle swears by it for a toned and sculpted visage)—but the yoga facial was a first. Would I have to twist myself into physically-challenging poses while a therapist massaged oils onto my face? Would it be a spiritual experience? I was about to find out.
See full article: https://sg.asiatatler.com/style/tatler-tries-spring-spa-canggus-signature-yoga-facial