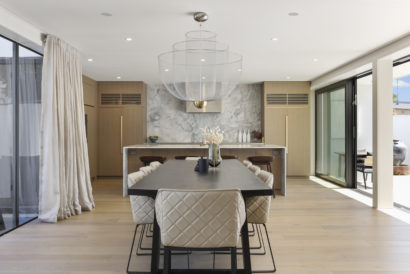 Wellness at home
Turn your home into a wellness retreat.
Being diagnosed with a serious illness a year before the pandemic is what led East Day Spa and Spring Spa's founder, Ina Bajaj to pivot her home into a wellness retreat. Here are some tips from the expert.

2020 and the closure of borders meant I needed to readjust my life from living in two countries by making New Zealand my new PC (post covid) home. My Bali home is built around nature and wellness and includes, an infinity pool, a purpose built spa, yoga decks and ancient trees that emanate spirituality. It's a jungle home that is surrounded by a tropical rainforest with an abundance of nature and the wildlife that goes with it.

Although I couldn't bring the tropical forest and the extra 20 degrees to Auckland, I converted my 90's home into a wellness haven.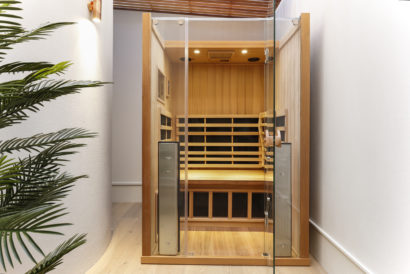 Working with the same talented team that build our Spring Spa's, Hannah Warren Interiors and Crate Innovation. We tried "buying local" as much as possible by using oak sustainable forested timbers for our floors and cedar to create a new purpose built room for the infrared sauna. Like many new wellness trends, the infrared sauna promises a laundry list of health benefits — from weight loss and improved circulation to pain relief and the removal of toxins from the body. It took me a few sessions to become truly addicted to the infrared, and after a month I began seeing the health benefits from my 4 times weekly sessions. I've been so overwhelmed with the results, especially in lowering blood pressure, that I've ordered 3 infrareds to be installed at our East Day Spa SkyCity Grand Hotelspa. To add to the S suite, the home already had a swimming pool, we installed a spa pool with jets specialising in reflex points for the feet. In this present COVID world, there needs to be a major shift to increasing immunity. I try and book in for a reflexology session at least once a fortnight at either Spring or East Day Spa, as well letting the spa at home do its magic on my feet. Swim, sauna, spa are my go to wellness treatments at home for all seasons.