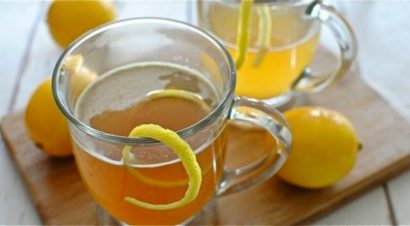 Ask Dr. G: Winter Ailments
Our very own resident health and wellbeing expert, Suyin Ginn shares with us some tips to combat winter woes.
With thirteen years under her belt in the beauty industry, East Day Spa's very own Suyin Ginn knows a thing or two about the ins and outs of skincare and wellbeing. Originally starting as a scientist, Suyin was working in a lab before discovering her calling in beauty therapy. Her passions now lie in sharing her extensive knowledge and teaching others about wellbeing through spa treatments and beauty.
Now well into the chills of winter, Suyin Ginn shares with us some tips to combat seasonal woes.
Q: What's an easy home remedy I can whip up at home to soothe my winter woes?
A: The Lemon Honey Healer is a simple, yummy, warm winter drink that ideal for soothing the dreaded winter cold or flu. It is packed with flu-fighting vitamin C and UMF Honey (different to your normal honey) which has super healing qualities that will help you get back on your feet faster. UMF stands for Unique Manuka Factor and is a rating given to Manuka honey varieties that are proven to have antibacterial, antiviral and anti-inflammatory properties.
Juice of half a lemon
2 slices of fresh ginger
1 teaspoon of UMF 10+ Manuka honey.
Mix with hot (not boiling) water and sip.
Tips: Use the back of a spoon to bruise the ginger slightly and use UMF 10 or UMF 15 honey – the higher the UMF factor the more antibacterial and anti-inflammatory properties the drink will have.
Q: I don't want to change my skincare routine but need something to help my skin though winter, what do you suggest?
A: During winter, we tend to spend more time indoors, which means more exposure to air conditioning and heating. Dry, recycled air dries out and dehydrates our skin, which ultimately speeds up the signs of fine lines and leaves skin feeling tighter and generally dull.
You can easily inject a little light and life to the skin by introducing a hydrating mask once a week. Even better, try a hydrating exfoliating mask like the REN Glycolatic Radiance Renewal Mask. This sweet smelling gel mask exfoliates and hydrates at the same time, removing any loose dead skin cells that build up on the skin over winter.
The mask costs $86 and lasts 3-6 months – the perfect winter skincare addition to your normal routine.