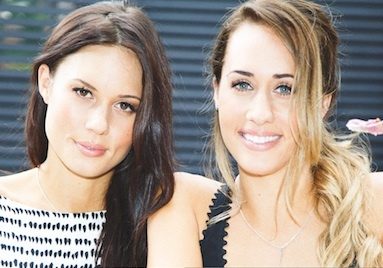 Summer Q & A: Julia and Libby
We talk summer health tips with blogger duo Julia and Libby Matthews.
In Summer what is a really good, light, healthy breakfast you could recommend?
Chia Puddings are so easy to make for breakfast and they taste great with fresh fruit added. We have a recipe for chia puddings using my favourite summer fruit, mangos and it uses coconut cream to give it a rich creamy flavour.
Everyone loves lemonade! Can you give us an alternative, healthy beverage that will go well in the Summer sun?
Home made Iced Tea! Add in sparkling water, coconut water and fruit to add some fizz and sweetness. This is also perfect to serve at summer BBQ's.
What foods can you not go without that will get your skin Summer ready?
Fresh fruit and leafy greens which provide high amounts of powerful antioxidants which help to protect the skin from cellular damage that is caused by free radical damage.
What is the key to getting your skin beach ready this Summer?
Wearing little to no make up to give my skin a break. In summertime I prefer to wear a light foundation or tinted moisturiser so my skin isn't covered in heavy foundation everyday. I like to use coconut oil as moisturiser which is much more hydrating than most moisturisers because the oil penetrates the deep layers of skin and helps to remove dead skin cells.