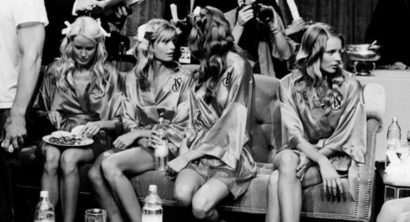 Get Valentine's Day Ready with Spring
February 14th calls for amping things up in the beauty stakes. Regardless of whether you're single, or attached, Spring want you to look and feel your absolute best this Valentine's Day, so here we share a few our all-time favorite products, from luxury body oil to skin-perfecting teas to lend a helping hand.
Bliss Fabulips Kit

Ensure your pout is kiss ready at all times by giving it a little extra TLC. This pucker-perfecting kit reads like a facial for your lips. First, lift impurities and lip colour with the unique one-of-a-kind foaming lip cleanser. Then, polish lips and remove dead skin with the deliciously sweet and gentle sugar lip scrub. Follow up with the visibly volumising instant lip plumper and finally, seal the deal with the luscious moisturising softening lip balm.

RODIN Olio lusso body oil

Make like a Victoria's Secret Angel and pamper your skin from head to toe with Rodin's Luxury Body Oil. Used as a body prep before the famous Angels hit the runway to give them that halo-worthy glow, the unique blend of 11 essential oils is rich in vitamins A, B1, B2, B6, C and E gives weather-worn and dry skin an instant quench. The potent combination of Rosehip, Neroli, and Evening Primose oils also helps to promote skin collagen production and elasticity. In short? Rodin Olio Lusso is the reigning king of body oils that will leave you feeling extra special this Valentine's Day.

Storm & India Love Tea

A little love potion never goes astray! This delicate delicate blend of white and green tea is the perfect elixir for your Valentine's Day preparations A beautiful blend with the kiss of spice, a touch of raspberry and ginger, and the aroma of jasmine blossoms will leave you relaxed, revived and glowing for whatever plans lay ahead!