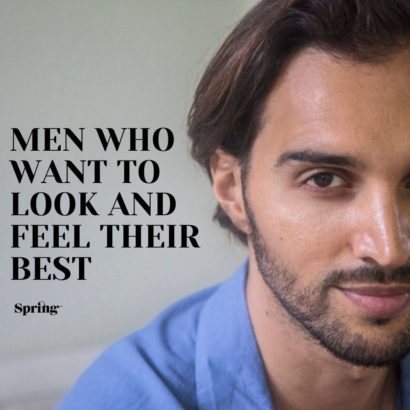 MEN WHO WANT TO LOOK AND FEEL THEIR BEST
Wellness with Sergio Asmykovich – Spring Wellness Ambassador
What does a typical day in the wellness world look like for you?
My wellness routine starts from the night before with a good sleep. A minimum 7 hours is a must to jump start a great day. Morning meditation and gratitude helps me with mental health and clarity. Working out is the second most important health practice for me after sleep, it helps to keep my body and brain function smooth and clear as well as keeps my energy levels high during the day.
Either sunrise or sunset walk at the beach is part of my daily ritual as well. It keeps me grounded and gives me time to connect with nature and Mother Earth.
What are your 3 top tips for staying fit and healthy?
1. Eat clean - I try to eat 'alive food' (raw) as much as possible as it contains all the vital nutrients in the most bioavailable form for our body to digest.
2. Exercise – working out and maintaining a regular, daily exercise regime.
3. Intermittent fasting - on average I'm fasting 14-16 hours every day. It helps my body to get rid of toxins and excess fat. In my opinion, this is the best way to keep your body weight in tact.
What do you do to 'reset' the balance button when life gets a bit hectic?
I always go back to Nature and take time for long beach walks or mountain trekking. It makes me relax and enjoy the moment.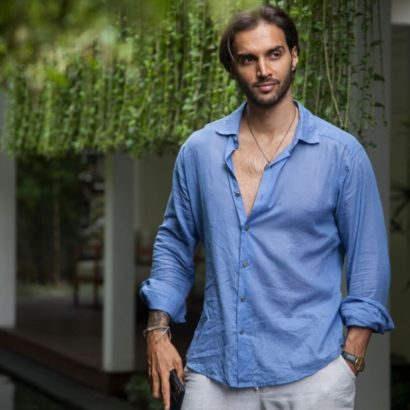 Grooming with Andy Grant – Chief Operating Officer
One of the biggest growth areas in beauty is men's skin care – what's your skincare regime?
CODAGE Paris is my go-to for a complete regime, I follow this religiously regardless of the time I'm heading to bed! Targeted Serums which I love are at the core of this high-performance range, they are packed with quality ingredients and produce results. CODAGE understand mens skin has specific needs and their products can be adapted to suit.
Cleanse – I do this twice a day using a gel cleanser. It removes toxins as well as bacteria and helps to ensure the product you apply post cleanse is properly absorbed. I use Gel Cleanser by CODAGE, a little goes a long way.
Serums – This is where the magic happens and I use a cocktail of 3 Serums. For ultimate hydration I use x2 drops of Serum No.1 Intense Moisturizing and x1 drop Serum No.5 Anti-Aging to combat fine lines. Both serums are mixed in the palm of my hand before applying in an upward motion. Serum No.10 Anti-Aging & Energy is up next which I use around my eyes using a gentle dotting movement with my finger, this helps signs of fatigue and reduces puffiness.
Day cream – to finish (I apply in the morning only) using a small amount of CODAGE Crème de Jour which is a great protectant and also eliminates shine from excess sebum.
What are your must have skin care products?
Cleanser – is an absolute must, Cleansing Gel is a favourite for daily use.
Serum – CODAGE Serum No.1 is an essential item for it's intense moisturizing benefits, living in the tropics with a lot of sun exposure I need this!