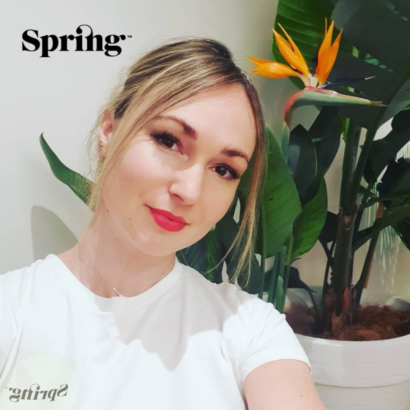 Why fit in when you were born to stand out - Dr. Seuss
Part 2 in our inclusion and diversity series, celebrating our team members backgrounds, race, religion and cultures.
Lena is from Kyrgyzstan a mountainous landlocked country in Central Asia. Kyrgyzstan is bordered by Kazakhstan to the north, Uzbekistan to the west, Tajikistan to the south, and China to the east. Its capital and largest city is Bishkek. Lena moved with her family to Buenos Aires, Argentina in 1999.
Q: What a global journey and clash of cultures you have experienced! How did you find yourself in New Zealand?
A: I came as a tourist in 2017 to visit my Argentinian friend to help her with her baby for 3 months. I didn't think that I would stay here, but after I decided to learn English and started the course for 6 months and in that moment, I started working and it was a beautiful opportunity to stay here in Aotearoa, such wonderful country.
Q: How did you become a therapist?
A: I always liked the beauty industry and wanted to join it, so in 2009 I started studying to be a Cosmetologist. The following year I studied Dermo-cosmetology practicing in Hospitals. After that I was interested in diving deeper and expanding my skills so I finished courses in manicure, waxing, makeup, Yumi lashes, etc.
Q: What did you like about working in the spa industry?
A: I like to communicate with clients, meet new people every day and do the magic to help my clients look and feel better. The cherry on the cake is when a client leaves our Spa happy, it energizes me for the whole day.
Q: What do you like about working in your current job?
A: I love our team we are like a big family and also our customers. Everyone is different but so special, I'm always learning something new from them.
Q: What would you say are some of the challenges of working internationally?
A: Language barrier. In our work we must use professional terms which we do not use every day in simple conversations, and this is difficult for me. I'm always afraid to make a mistake or mispronounce.
Q: What are some important skills you've learned along the way in life and in your work?
A: Difficult roads often lead to beautiful destinations. Treat others the way you want to be treated.
Q: What do you like to do in your spare time? What are your interests or hobbies?
A: I love the outdoors, catching up with friends, dancing and reading.